8 Awesome Gifts for Travelers Who Can't Sleep

Don't you just hate those people who can go out like a light as soon as they fancy a nap?
Regardless of the endless buzz of airplane engines, the chattering of the couple across the aisle, the wails from the baby two rows back, and the distracting smells from flatulent passengers, there are some people who still find it easy to drop off while traveling.
If you or someone you know find it difficult to fall asleep while taking a long-distance bus, plane, boat or train journey, or perhaps have trouble falling asleep in a new place, check out these awesome gifts which will have you getting excellent quality shut-eye in no time at all.
With a few of these stashed in your hand luggage, you'll soon wonder how you ever survived a plane journey without them. Whether you've got a keen traveller in your life or think it's high time you gave yourself a present, read on for our suggestions.
1. Eye Masks

Gone are the days when an eye mask was just a ski goggles-shaped bit of fabric on overly stretchy elastic. There are all sorts of eye masks these days, from simple to fancy.
Eye massage technology, contoured memory foam, calming gel, gentle vibration, warming and cooling sensations, lightweight silk… the list goes on and on.
Or, if you're not shopping for yourself but looking for a gift with a comedy factor, you can't beat a novelty eye mask. From bug-eyed stares and cute animals to calming images matched with profanities, there's a wide selection to choose from!
2. Sleep Headphones

If you can't get to sleep without the gentle sound of waves breaking onto a beach (or simply want to block out the sound of the little squealers in the seat in front) then you won't get far without some specially designed sleep headphones.
Normal earbuds have the tendency to pop out of your ears just as you're finally dropping off, and traditional headphones are uncomfortable to sleep in, as I'm sure you already know!
SleepPhones are different because the speakers are flat, slotted into a headband which won't slip off or be uncomfortable to lean on. This miracle Bluetooth device has a battery life of 13 hours, and the band is washable too! Give it a try and you'll never look back.
3. Relaxing Music
On the topic of headphones, it makes a difference what you pipe through them too! If you forget the tunes, you'll be kicking yourself whilst you're buckling up your seat belt. Some people find it easy to drift off listening to their favorite tunes. Personally, I've always been one for listening to relaxing film soundtracks whilst I try and concentrate, but they also send me off to sleep beautifully.
If you get too distracted by songs you know, there are also some specific sounds that can help us to drift off. The sound of waves, whale song, white noise, gentle music, water sounds… the best thing to do is try a few out and see what works for you. It's best to try them out pre-flight for a few nights so you can put your finger on what sends you off into a calm slumber.
If you're looking for some free samples to try out, we recommend The Honest Guys. This Youtube channel is specifically for meditation and relaxation, and you can find calming music paired with sounds of rain to soothe you into sleep.
4. Calming Tea
When boarding a long distance flight, it's tempting to make use of the beverages on offer and dose up on free wine, as well as knocking back as much free coffee as you can. However, this won't help your sleep in the long run – having a few glasses of wine may conk you out initially, but the quality of sleep you get will be far poorer.
It's better to opt for caffeine-free tea, and if the airline doesn't offer a good selection, bring your own. We recommend Sleepy Tea from the Tea House Emporium. This blend of lemon balm, chamomile and lavender are sure to relax you for a better night's sleep.
Just ask the crew for some hot water, and you'll be away! Don't drink too much of it though, as you'll be up and down to the bathroom every five minutes.
Remember to bring your tea in the original packaging as loose leaf tea has the tendency to look a bit suspicious at the baggage check and you don't want to be answering any uncomfortable questions.
5. Lavender
It's a well-known fact that lavender can help you to sleep, and there are so many ways you can incorporate it into your travel sleep routine. Lavender scented eye masks, lavender moisturizer, lavender mist spray and oil… the list goes on.
We love this Sleepy moisturizer from Lush, which contains lavender oil, lavender water and a lavender flower infusion. Heaven, especially when you're surrounded by the dehydrating air of a plane cabin.
6. Sleep Aid Blankets

Don't you just hate those blankets they give out in economy class on airplanes? The itchy fabric is pretty annoying, as is the fact that they're so lightweight that they slip straight off you as soon as you nod off, not to mention that they don't actually keep you warm.
If you find it hard to sleep without a decent blanket, check out weighted blankets that are designed to help you sleep. For a luxuriant purchase, consider the VIVALON weighted blanket – it weighs 9lb, is silky soft, and is sure to give you a great night's sleep.
7. Travel Pillow

In days gone by, inflatable travel pillows were a good idea but not actually all that comfortable. More often than not, you'd had a spiky bit of plastic jabbing into your neck, and then find that the pillow slowly deflates itself while you snooze. Not to mention all the effort of blowing it up and annoying your fellow passengers whilst you're at it.
These days there are loads of options: memory foam, twist designs for adaptable positions, chin support designs, all-in-one head and neck support, Styrofoam beads, ultra-light… the choices are endless.
You can view some of our top travel pillow picks here. We're impressed with this wraparound neck support from Trtl Pillow – it's not bulky and won't break the bank either!
8. Sleeping Pills
If you really have trouble getting to sleep on long-distance travel, think about trying sleeping pills to ensure a good night's sleep. There are lots of brands available, so you should speak to your local pharmacist to get a recommendation about what will work best for you.
Remember to check that your pills won't clash with any other medication you're taking (including herbal medicine) and read the label to make sure you know all about whether it can be taken with alcohol and whether or not it causes drowsiness.
With travel being such a popular pastime (and also a necessity for many business people), we can't afford to be losing sleep just because we're off on a trip.
There are plenty of options for people who have trouble dropping off, from cheap and simple to extravagant gift options.
Which of these awesome gifts will you be adding to your next Christmas list, or wrapping up for someone you love?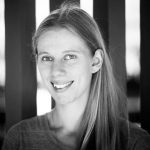 Celia Jenkins
Celia Jenkins is a freelance writer living in the UK. After spending several years in China and Japan she now writes full-time. Specializing in travel writing, ghostwriting children's books and making educational materials, Celia is also working on publishing her own novels.