6 Best Skyway Luggage in 2020 reviewed & compared
When you're looking to for an upgrade to your tatty old suitcase but don't feel like breaking the bank then Skyway luggage is a good place to start looking. Since 1910 the Seattle based company have been producing elegant yet functional suitcases which are fit for most kinds of travelers.
From making the first ever commercially successful rolling luggage, Skyway has come a long way and their suitcases are known to be affordable, super light & highly functional.
Their functional designs and durable cases have made them one of the leading luggage producers of the century. Despite their international success Skyway have kept their prices at the budget end of the scale.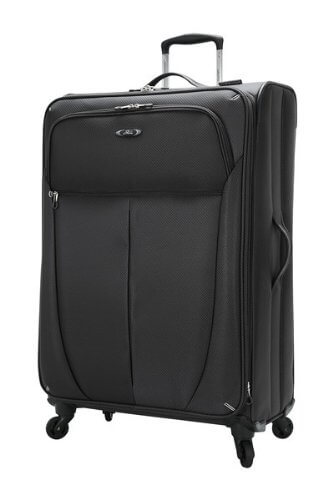 1. Mirage Superlight 28"
skip to full review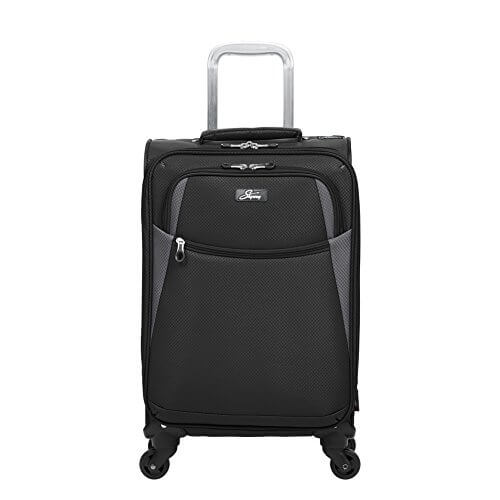 2. Encinitas 20"
skip to full review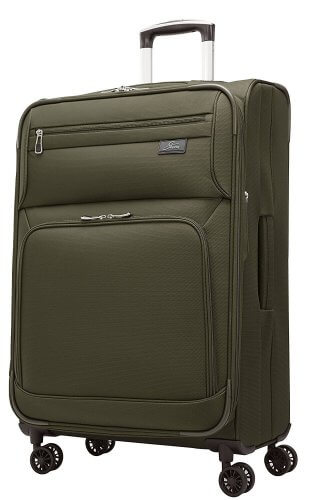 3. Sigma 5.0 25
skip to full review
Sort for:
6 Best Skyway Luggage
Criteria We Used to Evaluate
Skyway luggage is known to be practical & affordable. Another luggage brand with similar traits but also does well aesthetically is Delsey which is a great alternative as well. Their collections include a wide variety of styles and sizes some of which are tailored towards long-term travelers while others are more appropriate for overnight or long weekends. Luggage sets are also an option if you would like to save even more & give yourself a lot more options. We've taken the time to do the in-depth research for you and determined our list of the top Skyway luggage using the following criteria.
Design and Practicality
No one goes out to buy a suitcase that they can't use or even one that they're disappointed with aesthetically relative to others around them. Therefore, we look firstly at the logistics of the case, the layout and the usefulness of its additional features. For example, does it have a separate pocket built into the lid, does the case allow for wrinkle-free packing, and are there any dividers or quick-access pockets?
The Skyway cases that we've chosen for our top 6 have fairly simple designs without any unnecessary bells and whistles. They feature exterior pockets with secure zippers, interior mesh dividers and most optimize on space by fitting the wheels on the outside. If you are looking for more premium options then luggage by Tumi or B&R should be on your radar.
Secondly, we look at the overall aesthetic of the item. Is it modern and elegant or does it look something that just been dragged out from underneath Great Aunt Zelda's bed? We're happy to say the Skyway cases on our list are defiantly suitable for the 21st century. Most make use of dark colors which are appropriate for both business and leisure travel.
Quality of Zippers, Handles, Materials, etc.
The materials used are important too. Generally, we look for cases which use durable fabric which is weather resistant and won't scratch or tear easily. Both soft-shell and hardshell cases should hold their shape well so that they still look new, even after multiple uses, and zippers should be strong enough to accommodate moderate overpacking and slide easily without catching on the fabric or sticking. We also like cases that we can pick up without fear of the handle popping off.
Q: How can I clean/maintain my Skyway suitcase?
A: For most cases, both hard and soft shell, a damp cloth or sponge should be enough to clean of marks left from dust and dirt. For tougher stains, a diluted alcohol or household spray can be used but you should avoid using abrasive sponges or any products containing bleach which can damage the color.
Skyway luggage fit their cases with self-repairing zippers and re-enforced exterior handles which are hardwearing and durable, while their retractable trolley handles can be adjusted to the comfort of the user. They use ripstop polyester in their soft-shell cases while their hardshell cases are made from ABS plastic which is long lasting and resistant to wear and tear.
Size and Weight
This is one of the most important factors because when you invest in a case you'll want to know that it meets with airline luggage regulations in terms of size. Additionally, we look for cases which are lightweight so that the frame isn't taking up a large portion of your luggage allowance and so that you don't need to employ a bodybuilder to lift it into an overhead locker.
Top quality cases should also optimize on space, particularly when it comes to carry on luggage. One of Skyway luggage's signature features is its use of Terylene polyester which, as well as being crease-resistant, is a very lightweight fabric.
Additional Features
We look for any additional features which set our choices apart from the thousands of other suitcases on the market. This includes security features such as luggage locks, lockable zippers, and luggage tags, or packing features such as garment carriers, straps for holding things in place, dividers for toiletries, and front pockets for your travel documents.
Q: What is covered by the Skyline Warranty?
A: Breakages which are the fault of the manufacturer are included in the 5 or 10-year warranty. These types of faults will typically become clear within the first year and you can fill out an evaluation form to send to Skyway for approval. The warranty does not include damages caused by general wear and tear or by airlines.