10 Best Travel Duffel Bags in 2019
There are quite a few ways your duffel bag can do you wrong. And if you experience Murphy's Law in any capacity, what can go wrong often does at the exact wrong moment. If your bag is going to tear, it's going to do it as you sling it in the stowaway compartment so everyone can see your clothes spill out.
If it's going to get wet because it isn't water resistant, it's going to do it when you've just washed the clothes inside. If you need to find your ID or boarding pass quickly, you'll undoubtedly be using a bag that doesn't have an ID holder or any small compartments. It will be all so you can hold up the security line while everyone watches you rummage through your things.
Here, we've rounded up the top 10 travel duffel bags to help prevent any of the mishaps that can befall you while traveling.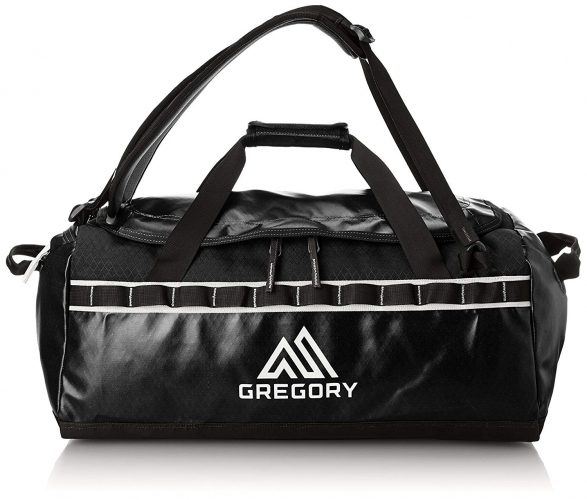 1. Gregory Mountain Products Alpaca Duffel Bag
skip to full review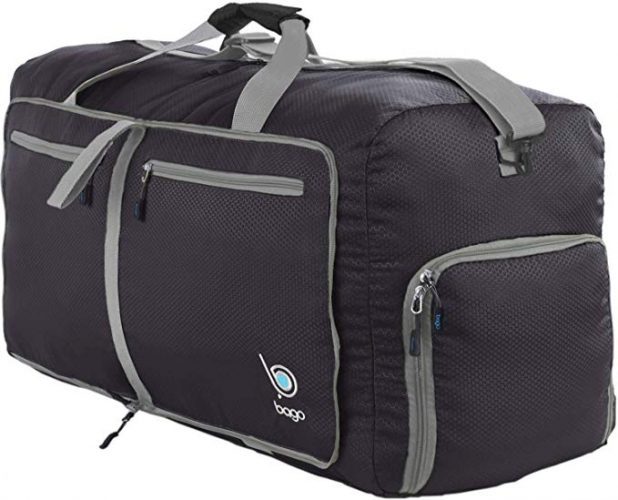 2. Bago 80L Duffle Bag
skip to full review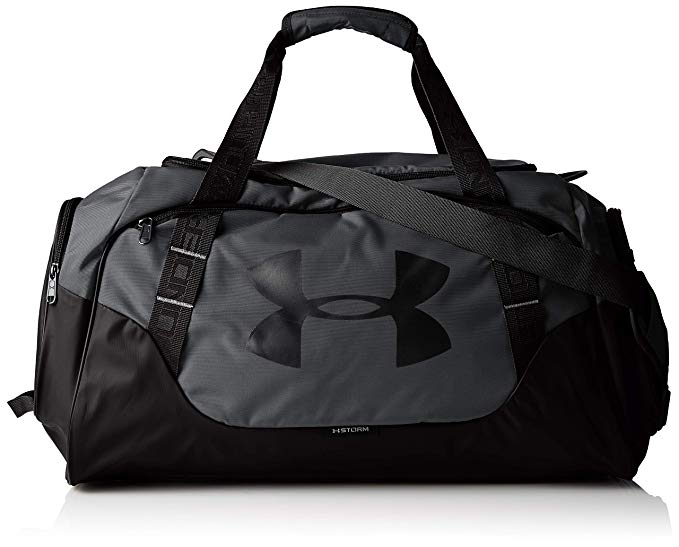 3. Under Armour Undeniable 3.0 Duffle
skip to full review
10 Best Travel Duffel bags
Here you will find everything from wheeled options, carry-on duffels to ones ideal for the gym.
How to Choose the Best Duffel Bag
There are a number of features to consider when deciding on your duffel bag, many of which relate to your intended use. Here, we offer some key features to keep in mind when determining the best duffel bag for your needs.
Ease of Packing
Some travelers are masterful packers while others really struggle with capitalizing on the space they have available to them. Keep that in mind when looking for your perfect duffel bag. Things to look for include the shape and orientation of the main compartment's zipper. Generally speaking, bags with a D-shaped opening are easier to pack than those with a vertical zippered space. This is because with a D-shaped opening, you can see more of what you have packed and you can access it more easily.
Volume
Volume is a very personal preference and need. If you are using your duffel bag for outdoor activities that warrant bringing a lot of extra equipment such as skiing or hiking, you will obviously want a duffel bag that provides more space for your belongings.
On the other hand, if you are looking for a duffel bag that can be used on weekend trips to see family and friends or to get away for a few days, you likely only need a bag that will hold a couple of changes of clothes.
Regardless, you want to keep in mind what you plan on using your duffel bag for and choose one that will suit your volume need. In general, if you plan on using a duffel bag for longer trips, say 3 or 4 days, a good rule of thumb is to get a duffel bag that is 70-120 liters. And if you just want a bag for a low-key weekend away from home, you can probably stick with a bag that has a capacity around 70 liters.

Pockets
Having a series of smaller pockets simply makes packing and finding items much easier. You can stay better organized and your smaller items are more accessible. They won't get lost in the bigger main compartment.
While you may want as many pockets as possible, keep the location of the pockets in mind. If the pocket itself is difficult to access when the bag is empty, it will be even more difficult to get to when your bag is full. And if the pocket itself is hard to get to, the items inside will also be difficult to access.
Durability
There are a couple of key features to keep in mind when measuring the durability of the duffel bag you choose. First is obviously the material used. You want something that will stand up to travel and some level of abuse. The majority of the duffle bags that are considered the most durable are made of either thick polyurethane or ballistic nylon. The polyurethane duffel bags are considered the most durable and they are also water-resistant, which is another material feature to keep in mind. The ballistic nylon bags are durable, but they are not as water resistant.
Another key feature is the reliability of the seams. You want a bag that can be packed to the gills and not split on you at the most inconvenient time.
And lastly, and perhaps most importantly, you need a very durable, strong zipper for much the same reason you want durable seams. You don't want the zipper giving out on you when you have a bag full of items.
Ease of Transporting
Here, the ease of transport has a lot to do with whether or not your chosen duffel bag has wheels. And whether or not you need or want wheels has a lot to do with your intended use of the bag. Both models have their pros and cons.
Wheeled
With wheeled duffel bags, moving and transporting the bag can be easier. These are ideal for when you are traveling to locations that offer paved roads and surfaces. You won't have to lift or carry the bag, which can be straining, particularly if you have it packed to the max.
The other consideration to keep in mind with wheeled duffel bags is that they are often heavier than the more traditional, without wheels, duffel bag. They typically weigh anywhere from 4 to 7 more pounds. Not only is that added weight to lug around but if you are trying to stay under the 50-pound weight limit for most flights, it means you have 4-7 pounds of things you can't bring.
Finally, not all wheels on wheeled duffel bags are the same. In general, the bigger the wheel, the easier it is to pull and transport, especially on uneven surfaces.
Traditional
Traditional duffel bags that do not have wheels are best for areas that are more remote and that do not have paved surfaces. These traditional bags are a bit more versatile. They can easily be attached to snowmobiles, roof-tops on vehicles, sleds and other equipment. So, if your plan is to use your bag for these types of activities, a traditional bag can be a great option.
Their biggest downside is that you have to carry them everywhere you go. If you've packed a lot, it can mean lugging around quite a bit of weight. That said, many of the most popular brands offer either shoulder straps or the ability to carry the bag as a backpack, which can alleviate some of the added weight.

Length
The bag length you need has a whole lot to do with your intended use. If you plan on hiking, you may need a bag that comfortably holds polls or other specific equipment. In that case, you need a bag long enough to hold those items. If you are looking for general use, you don't have to be so inclined to purchase a longer bag.
Be careful if you do have a need for a longer bag. It may make sense to measure the items you intend on putting in the bag to make sure they will comfortably fit before you make any purchases.
Weight
The weight of your bag matters for a couple of reasons. First, you don't want to be lugging around more weight than you have to, especially if you will be traveling to multiple locations.
Secondly, you need to keep in mind that if you are flying, you'll be held to the 50 pounds per bag limit. This is something to consider when you are deciding between a wheeled bag and a more traditional duffel bag, as the wheeled version will be heavier, leaving you less weight for actual items in the bag.
FAQ's
Q: Can duffel bags be used as carry-ons?
A: Duffel bags are often the carry-on choice of many travelers. They are often malleable and can be fit in smaller spaces.
That said, the biggest consideration when deciding whether or not to carry on, is not the type of bag you choose, whether duffel or standard luggage, but rather if it will fit within the baggage size limitations set by the airline.
Before using any bag as a carry-on, you should be sure you know the carry-on dimensions allowed by the airline you're planning to use.
What is the best way to clean a duffel bag?
A: You will need to clean your duffel bag according to its material. And given the common uses for duffel bags, cleaning it frequently is likely a good idea. If you use them on exotic excursions or for gym trips, they will likely get dirty, similar to any other bag used on a regular basis.
For ballistic nylon bags, you can use a sponge and some antibacterial soap. These bags typically keep odor and dirt at bay by virtue of the material, but they can still use a quick wipe down. You do not want to use chemical cleaners, as it can damage the material.
If you choose a bag made of canvas, first start with soap and water. Then, you can use laundry detergent on any stained areas.
If you get any hardware wet, you may want to use a blow dryer to get it dry. This will help prevent any discoloration or rusting. You don't want to oil any zippers or other hardware, however. That can lead to leaking which can damage any soft goods you put in your bag.
And to keep your bag fresh in between washes, you can consider using an air freshener in between uses and trips. Keep in mind that you never want to drench your bag. Instead, shoot for simply cleaning the fabric.