The Channel Islands – A Paradise Getaway between the UK and France
If long plane journeys aren't your thing and you want to travel somewhere new while staying fairly local, the Channel Islands are a great choice. Closer to France than they are to the UK, the Channel Islands are blessed with beautiful beaches, stunning hotels, fascinating historical sites and plenty to keep you entertained. With the recent Guernsey Literary and Potato Peel Pie Society film generating much more interest in the islands, this destination is sure to grow in popularity over the next few years.
Jersey
Jersey is the biggest of the islands and has a population of about 100,000 people. One of its main attractions is Durrell Zoo (named after the animal conservationist and writer Gerald Durrell), where you can see bigger animals (such as gorillas, orangutan, and bears) as well as smaller ones (meerkats, mongoose and lemurs). The Durrell Wildlife Hostel and Camp also provides a fantastic experience for those who want something a bit more unusual than a standard B&B.
If you like being in the center of the action, head for St. Helier – the capital. There are numerous cafes and restaurants to suit every taste. I recommend Bean Around the World for a top-notch café as well as the La Fregate café along the seafront which looks like an upside-down boat, and if you like Mexican food then don't look any further than Air Mex, which is stylishly done up to look like an airplane interior.
https://www.instagram.com/p/Bh0pAMdAi7u/
On the topic of food and drink, here are a few top tips for things to try in Jersey:
Jersey Royal potatoes
Jersey milk (full fat!)
Jersey ice-cream
Local lobster and oysters
https://www.instagram.com/p/Bj-aaMFnQBI/
If your perfect holiday includes frequent trips to the beach, Jersey will do you proud. Pictures of beaches from the Channel Islands are often mistaken for beaches in the Caribbean, and while the waters may not be so warm as in exotic locations, you can be guaranteed that the beaches are pleasant to visit – they frequently win awards for cleanliness, and even in the height of summer you can find plenty of space to lay down a towel. Water sporting experiences are available around the island, and for a top recommendation of which beaches to head to, try St. Ouen's Bay and St. Brelade's Bay.

Travel to Jersey is easiest out of all the islands, with frequent flights to the island from all over the UK and plenty of flights daily out of London. You can also go by boat, which takes a few hours from the UK. Boat prices are generally the cheaper option, and you can get good deals either as a foot passenger or with a car. For AirB&B properties, the average cost is about £50-£60 per night in the summer, and hotels come in at around £80-£100 per night.
Guernsey
Guernsey has a population of 63,000 people, many of whom will have watched the recent Potato Peel Pie film (with mixed reactions!) Like Jersey, visiting the beach is a great reason to check out this island, which is generously endowed with natural beauty. Top beaches for you to visit include:
L'ancresse
Saint's Bay
Vazon
Fermain
If clifftop walks are more your thing, you couldn't pick a better spot than Icart Point. Aside from the natural beauty of the island, there are plenty of things to see and do if you'd like to find out more regarding the history of the island. Castle Cornet is a great place to spend a few hours learning about recent history and seeing all the artifacts in the museums. Nearby is the recently restored Guernsey Aquarium, the La Vallette bathing pools, and one of many museums dedicated to the occupation of Guernsey in World War 2. Popular with French tourists, Hauteville House was the home of eccentric writer Victor Hugo, and his choice of interior design is not to be missed!

The summertime is undoubtedly the best time of year to visit Guernsey, not just to experience the beaches during the warmer months but also for the summer festivals. In August, the North, South and West shows are the highlight of the summer of many locals and tourists, where you can see traditional crafts, sample traditional foods (such as the popular 'bean jar') and see some local produce. The Viaer Marchi is on in July and is also well worth popping along to.
Like Jersey, you can reach the island by sea or air. Flights to the island are less frequent than those to Jersey but there are several options including flights from London airports, Exeter, Bristol, Southampton, Norwich, Leeds and Manchester, and also select destinations elsewhere in Europe. AirB&B prices can be a little higher than what you find in Jersey, but B&B and hotel prices are about the same.
Alderney
Alderney is the smallest of the main islands with a population of roughly 2,000 people. Often overlooked by tourists (because it is difficult to get to and there isn't much to do there) Alderney is the perfect destination if you're looking for a calm, quiet getaway in a stunning location.
Things to do in Alderney all revolve around the great outdoors – walking and cycling, bird watching (for gannets, puffins, petrels, and cormorants), visiting the unspoilt beaches, fishing, sailing, and swimming. Local guided tours are on offer for those who want to learn more about the local environment.
Fly to Alderney direct from Southampton, or transfer in Guernsey for other destinations. By boat, infrequent sailings are available from Guernsey and also from Cherbourg. Charter trips by sea and air are possible and not as expensive as you may think. A handful of camping, self-catering, B&B and hotel options are available on the island, but places are limited to make sure to book in advance.
Sark
This small island with a population of just 600 locals is a paradise island not to be missed. You won't find any cars on the island – travel is by bike, on foot or by horse and cart – a top tourist experience. Like Alderney, this island doesn't have much in the way of 'attractions' other than the fantastic views available around the island. There aren't a huge number of beaches that are suitable for swimming, but the clifftop walks are completely stunning.
https://www.instagram.com/p/Beci8XwhcLk
For a local souvenir, check out Caragh Chocolates for a special treat – it's near to the La Coupee walk across to Little Sark which is an unmissable feature of the island. For where to stay, Stocks and the La Sablonnerie are the two fancy hotels (expensive, but exquisite) and there are also numerous B&B's, small hotels and self-catering accommodation options on offer. For a top choice in a brilliant location, we recommend le Vallon d'Or.
Travel to Sark by boat from Guernsey, with several sailings every day in peak season and a reduced service over the colder months. From Jersey, there are a handful of sailings a week, and you can also charter private boats.
Herm
The smallest of the islands, Herm has a permanent population of just 60 people. The island is basically one, big beach – there are no museums, no other attractions, just a few miles of glorious sand and sparkling waters. Day trips in the summer months are popular with both Guernsey locals and tourists, but a visit in the winter is also worth considering – reduced priced tickets to encourage people to do their Christmas shopping on the island are not to be missed. Shell beach is the most popular, but Belvoir Bay is also fantastic, particularly if you can grab a secluded spot.
https://www.instagram.com/p/BjvVaIIgwz0/?
There are a few cafes and restaurants, but if you're visiting in peak season it might be worth booking in advance or bringing a packed lunch because amenities are certainly limited on the island. Boats from Guernsey are inexpensive and run several times a day during the summer, with a reduced service in the winter.
Summary
The Channel Islands might not be everybody's first choice for an exotic summer holiday but there is much to see and do on the islands to entice all sorts of visitors. Get the exotic feel without having to brush up on a foreign language or navigate unfamiliar menus. The Channel Islands are a little slice of paradise that is barely a stone's throw from home (the UK).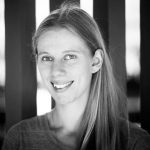 Celia Jenkins
Celia Jenkins is a freelance writer living in the UK. After spending several years in China and Japan she now writes full-time. Specializing in travel writing, ghostwriting children's books and making educational materials, Celia is also working on publishing her own novels.