What Not to Take in Your Carry On Luggage

When it comes to packing your travel bags, we all have different methods, don't we?
Some of us like to pack for every eventuality (raincoat in summer, ski jacket for Thailand…) whereas others pack light as possible, leaving lots of room for souvenirs and duty-free. Priorities!
Carry on luggage is much the same – some of us like to cram in every manner of entertainment, as well as a small picnic (just in case the in-flight meal is ever so slightly late…) whereas other travelers like to go light as a feather so they don't feel weighed down.
Whether you're a heavyweight packer or not, there are a number of things that you need to consider before you pack your bags.
The Obvious Things
There are a number of items that have been prohibited in carry on luggage for a good number of years, but these are often what people slip up on.
Ok, so most of us can remember not to pack any poison, bombs, baseball bats and knives into our carry on bags. Frankly, I think that when most people see those things on the prohibited list, they wonder who usually travels with that stuff anyway?
But there are other things that people often forget about.

Toiletries are usually the main offender if you don't have checked luggage: a pair of nail scissors, spray deodorant, lighters, and liquid items over 100ml. Little bottles can be deceptive, so always remember to check the label for quantities.
Also, when it comes to liquids and toiletries – either pack it into a see-through sandwich bag at home, or get prepared before you actually reach the conveyor belt.
Don't be that guy/girl who is faffing around and standing between everyone and their pre-flight celebratory drink in the airport bar – be prepared and you'll save everyone time.
Food Products
I won't lie. If any plane journey I make that takes more than an hour, I pack snacks. Plenty of them too, given the price you pay for the merest morsel in any departure lounge or on the plane itself.
But you need to consider where you're going, and what restrictions might be in place. If you're traveling internationally, you probably won't be allowed to take fresh products with you into the country, such as fruit, vegetables, meat and dairy.
Restrictions do vary on this, but as a general rule it's best just to avoid anything that could cause a potential problem, especially if you were really looking forward to eating it!
Obviously, the idea is that you eat it on the plane rather than actually taking it with you to your final destination, but it's something to bear in mind – a packet of crisps or a breakfast bar might be more sensible than a ham sandwich.
Also, bear in mind that you're not going to be anyone's best friend if you roll up to economy class with a bag full of strong-smelling – keep it odor-free!
Also, if you can avoid nuts, then do. You never know if there's going to be a fellow traveler with a serious nut allergy who can't share your recycled air if you've been scoffing peanuts.
Inappropriate Reading or Viewing Material
What you entertain yourself with, in your own time is your own business but when it comes to confined spaces, try to be considerate.
In-flight entertainment will usually give you the choice of some films that aren't suitable for children (rating '15', for example) but you're unlikely to find something like a gruesome horror movie with a rating of '18'.
This is because you never know who will be sitting in the seat behind you or across the aisle, and it isn't fair to subject young travelers to inappropriate material.
Similarly, I wouldn't recommend whipping out the latest issue of Playboy for your in-flight reading or watching an 'adult movie' on your iPad. Just use your common sense.
Think about if you'd be comfortable watching or reading something with your mum or your niece sitting next to you, and if not, save it for the hotel room.
Unusual Sharp Objects

We all take it as obvious that 'sharp objects' refers to things like knives and scissors, but there are other sharp items which people can forget about.
Knitting needles are often prohibited for carry-on luggage (although some airlines do allow them, so check beforehand if this is your entertainment of choice).
If you're camping, beware that items such as tent pegs are usually flagged up as sharp objects. Fishing rods, hooks and other tools are also prohibited in hand luggage.
Banned Items
Are you traveling to some far-flung place, perhaps a destination with a culture or dominant religion that's different to your home country? It might be difficult for a westerner to understand at times, but you need to try and look at things through the eyes of the customs officer. Think about banned materials that you might have confiscated on arrival.
Controversial or political material is sometimes banned in China (such as Beijing Coma by Ma Jian), and erotic material is banned in certain countries (such as the Fifty Shades Trilogy by E L James, which is banned in Malaysia).
Books are frequently banned in Islamic countries (such as Qatar), and certain authors also find their work banned in a number of countries (such as Salman Rushdie, whose book The Satanic Verses was banned in fifteen countries). If in doubt, play it safe, so you don't end up getting your holiday reading material confiscated.
Novelty Items
Sometimes you end up packing things which are, to you, so obviously not dangerous that you neglect to consider what airport security might have to say about it. For example, those iPhone cases that are shaped like guns? Not a great idea for air travel.
Also, we tend to pack carefully on the flight out, but forget about checking carefully on the way back home again, which is when silly things slip our mind.
For example – do you collect snow-globes? Remember that those are filled with liquid and aren't something you want to stash in your handbag. Souvenirs are easy to make mistakes with, so consider things carefully before you buy, especially if you don't have checked luggage.
For the most part, the list of what should and shouldn't go in your carry-on bag is just common sense, but there are a few sneaky items that can trip us up.
Most importantly, consider the country you're traveling to (and the specific regulations that they might have) and also think about your airline – while most airlines adhere to the same general rules, there are exceptions out there and you don't want to get caught out.
If in doubt, call up your airline in advance to check – or better still, email them and then print out the reply so that you've got proof if someone tries to confiscate something that you were expressly told you could bring. It's better to be safe than sorry!
Sources:
https://www.popularmechanics.com/flight/a10890/12-weird-things-tsa-has-confiscated-16984154/
https://www.skyscanner.net/news/banned-board-10-surprising-items-not-allowed-your-hand-baggage
7 Things Not to Do When Packing a Carry-on Bag, Smarter Travel
What NOT to Pack in Your Carry-On Bag, Travel Made simple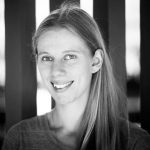 Celia Jenkins
Celia Jenkins is a freelance writer living in the UK. After spending several years in China and Japan she now writes full-time. Specializing in travel writing, ghostwriting children's books and making educational materials, Celia is also working on publishing her own novels.