Three Awesome Reasons to Visit Fukuoka
Frequently featuring in the top ten places rated as the most liveable in the world, Fukuoka has a cosmopolitan vibe and is home to around 70,000 foreigners. It's no surprise that this is one of the top destinations for visitors to Japan. Found at the northern end of Kyushu (Japan's southern island), you can get the bullet train from Tokyo and be in Fukuoka in under 4 hours (or fly there in 2!) There are so many great reasons to visit Fukuoka, but here are the top three reasons that stuck in my mind after visiting the city several times over.

The Great Outdoors
On city visits, you tend to expect a travel itinerary of museums, art galleries, and shopping malls. However, Fukuoka is one city in Japan that's known for its greenness – from it's park in the center of the city to their famous 'green building' (the ACROS building which is swamped with around 36,000 plants). With local government drives to promote cycling among locals, it's easy to see that this is a city where you can spend lots of time outdoors.
https://www.instagram.com/p/Bg-J4lcnQoR
Ohori Park opened in the late 1920's and is dominated by a large lake which has islands and walkways reaching across the middle. It's modeled on Xihu Lake (Hangzhou, China) and is a peaceful place for a walk. As you cross over the ornate bridges, look down into the water – I was surprised to see a number of turtles bobbing around beneath my feet. There are also a vast number of birds which live on the little islands at the center of the lake, and it makes a great place for bird watching.
https://www.instagram.com/p/BhCyniPn0I7
Health and fitness is very much at the heart of Ohori Park. The path which surrounds the lake is split into three sections – one each for walkers, joggers and cyclists. This ensures that the path is available for use by everyone, and gives the park a bustling, enjoyable atmosphere. With two large children's play areas, it's a great place for families too. If you like water sports, look out for seasonal activities where you can hire equipment to use on the lake.
If this all sounds a bit busy for you (and, trust me – the park can get pretty busy on a sunny day!) escape to the serenity of Ohori Park's Japanese Garden. A small entrance fee will grant you access to this exquisite garden, which also boasts a sukiya style tea house where you can stop for refreshment.
Intricate rock formations, delicately raked pebbles, lizards scampering about when the rocks are warm… it's an idyllic place to relax in and feel your worries ebb away to the sound of the man-made mini waterfall.
Near to Ohori Park are the ruins of Fukuoka Castle. Most ruined castles in Japan fell foul of war or weather, but this one was simply decommissioned and torn down. While there isn't much left of the castle to see, a gentle climb to the top of the hill will boast fabulous views of Fukuoka city. We first visited in the rain, and despite having my umbrella nearly blown out of my hands, it was absolutely worth the visit even when the weather was dismal. If you're around during Japan's peak seasons (cherry blossoms in spring, or autumnal colors later in the year) these are the best times to see the park.
One more outdoorsy thing worth mentioning – Nokonoshima island. Ok, it's a bit touristy and tongue-in-cheek with the miniature petting zoo and cutesy souvenirs, but if you can get over those factors it's well worth visiting. Check out their website to find out what flowers are in bloom at the time of your visit – they have simply amazing arrays of flowers throughout the year, and with the view over the cliffs and across the bay to Fukuoka city – it seems like a world apart from Japan's fifth largest city.
Canal City Shopping Mall
I'm not shopping mad, and when planning a holiday itinerary a shopping mall would probably be the last place on my list. However, Canal City in central Fukuoka is something else entirely, and even I found myself drawn back to it time and again.
While sushi may be the most popular of Japanese cuisines, ramen noodles are a close second. If you want to try some authentically delicious noodles while in Fukuoka, head to Ramen Stadium on the 5th floor of the mall. There you can find 8 different ramen shops, each boasting a different specialty. Honestly? This gaijin's opinion is that it's all much of a muchness – just go for the one with the shortest queue. Whatever you choose, order something with a soft boiled egg on top – they're unbeatable!
So, The Moomins might not seem synonymous with Japan, but the Japanese love these cute little characters, brought to life by the Swedish-speaking Finnish artist Tove Jansson. As such, you can find Moomin souvenirs all over Japan, many of them being housed in Canal City's Moomin Cafe and gift shop.
https://www.instagram.com/p/Bf3JyNQHPTo
Stop off for a Moomin-shaped pancake with blueberry jam, and even if you visit by yourself you won't be alone – the cafe is equipped with life-sized Moomin toys who can sit in the seat opposite you. Perfect selfie opportunity.
Canal City also, of course, boasts a huge number of shops, cafes, and restaurants, and is a mad piece of architecture if nothing else. They quite often have performances and events going on too, so it's well worth checking out.
Hakata Area for Cultural Awesomeness
Museums, shrines, art galleries – Hakata has it all. If you're only in Fukuoka for one day and are trying to pick one area to visit, pick this one! There is so much to see in Hakata, and it's definitely the place to get the best idea of Fukuoka's unique history and culture.
The Hakata Machiya Folk Museum is completely awesome. On the lower floor, you can discover an in-depth history of the Hakata area, including footage from the annual Hakata Gion Yamakasa Festival, which is the highlight of the year for people in Fukuoka. On the upper floor, you can see examples of traditional Japanese toys, and they even have a live-in artist who is constantly working away on a beautiful traditional ningyo – Hakata dolls.
The Hakata Traditional Craft and Design Museum is just around the corner and boasts some great exhibits of Japanese art. There is a cafe on the ground floor and this modern building has an accessible entrance and a lift inside too.
A few minutes away from both of these museums is the Kushida Shrine. Founded in the 750's, this shrine plays a major part in the aforementioned festival. Year round it has on display one of the incredible floats that they use in the parade. Each float weighs about a ton, and at 10 meters tall they're pretty impressive when you're standing at the base of them.
Summary
These three broad categories are just a brief selection of the things you can get up to in Fukuoka. It's a vibrant city with much to see and do – there's always something going on. To start you off, you can't go wrong with picking one of these three itinerary ideas to set you on your way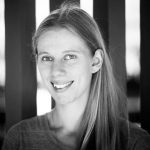 Celia Jenkins
Celia Jenkins is a freelance writer living in the UK. After spending several years in China and Japan she now writes full-time. Specializing in travel writing, ghostwriting children's books and making educational materials, Celia is also working on publishing her own novels.