Top 8 Reasons to Visit Kagoshima
Found in the southwestern tip of Kyushu, Kagoshima can easily be reached via the high-speed bullet train that takes you to the heart of the city. This part of Japan has a rich history, and the coastal location with stunning views of Sakura-jima, one of Japan's most active volcanoes, makes the area a great place to visit. Here are 8 things I found awesome in Kagoshima.
Sakurajima – Cherry Blossom Island
This active composite volcano ceased to be an island in 1914, when a giant eruption caused lava flows to fill the strait between the island and the mainland. Despite its delicate name, this is one of the most active volcanoes in Japan, with experts predicting another major eruption in the next 30 years. The volcano erupts almost daily, but these eruptions are usually nothing more than a sprinkling of ash – during both of my visits to the city I was hoping for the spectacular streams of lava you seen in the tourism photos, but no such luck. Though you never know when it will happen, so keep your eyes peeled!
You can take various bus tours around the island, but in my opinion, the bus tours are a bit of a nuisance because they can be so crowded and you get very little time to look around. So to get the most out of your day, the best way to travel is by car or by bike.
If you have your own transport, head up to the Buried Shrine Gate which has been a popular attraction since it was covered following a particularly heavy eruption. Also, check out the lava fields and amazing rock formations to be found there. Viewing the volcano from a distance is recommended too – climb Mt Shiroyama behind the Terukuni Shrine for an amazing view of the volcano.
Reimeikan – Prefectural Museum of Culture
Over three floors, this museum details the history of Kagoshima, reaching back into ancient times. The town has a long history, and there are countless artifacts to see in the museum. From Palaeolithic exhibits right up to the present day, there are also hands-on experiences and a lovely garden to enjoy – I particularly liked the statues in the garden with their hilarious expressions. Much more than just a rainy day option, this museum is a great choice for any visit to Kagoshima.
Local Delicacies
Each region in Japan has its own specialties, and Kagoshima has some local delicacies which aren't to be missed. Kurobuta means 'black pork' and it is one of the most popular dishes in the city. Try the black pork in shabu-shabu – hot pot. Another must-try is satsuma-imo-keiki, sweet potato cakes. These moist treats are either purple or a dark yellow, and the best ones are shaped like flowers with a little dollop of jam in the middle. You can buy gift boxes of these cakes at the train station – make sure to buy a box for yourself! Honestly, these cakes are totally delicious.
While sake is pretty much the only Japanese alcoholic drink known outside of Japan, after leaving Kagoshima you can't fail to be an expert on shochu – a distilled spirit. There are dozens of varieties to try, and souvenir shops often sell gift boxes with small bottles in various flavors. Another popular food is tori-sashi which means chicken sashimi – that's right, raw chicken. The meat is thinly sliced and served with grated ginger, spring onions and garlic. Sometimes the meat is seared but, ultimately, the meat is uncooked – not for the faint-hearted!
Museum of the Meiji Restoration
This small specialty museum is a favorite with visitors, showcasing a period from history which is well-known throughout Japan. If you like having a hands-on experience at museums, here you can try on traditional uniforms and have your photo taken. There's also much to see and do in the experience hall.
Onsen – Hot Springs
You can find traditional hot springs all over Japan, but there is a higher concentration of them in Kyushu and so Kagoshima makes for a great place to visit. From fancy spa experiences to down-to-earth local bathing facilities, there are plenty of hot springs to choose from. If you don't fancy the full experience, foot baths are available in several locations – perhaps the most picturesque one being found on Sakura-jima.
Our top recommendation is the Sakurajima Magma Hot Spring – 300 Yen for an adult ticket to the onsen, which has a stunning view as well as amazing waters. Also, if you stay in Nakazono's Ryokan (see below), I recommend you check out the very local, down-to-earth onsen which is just across the street. It's nothing fancy, but when I visited I felt totally relaxed in that steamy little room. They even had a sauna and a salt scrub bath!
Kagoshima City Aquarium
A little pricey, but a great attraction if you have youngsters to entertain. A 'touch pool' provides a hands-on experience, and if you time it right you can also see the feeding time in certain pools. The most interesting exhibits are those that showcase fish and mammals local to Kagoshima Bay.
Another top attraction is the dolphin pool just outside the aquarium. If you're not that bothered by aquariums, you won't be overly impressed by this one, but for a fish-lover like me, I couldn't help but be enamored. If you want somewhere nearby for lunch, I recommend you check out the Dolphin Port shopping area which is just a few minutes away – the sushi restaurant, in particular, is worth dining at.
Ryokan – Stay at a Local Inn
A ryokan is a type of traditional Japanese inn, and there's no better way to visit Kagoshima than a stay in one of these amazing buildings. Traditional tatami mats on the floor, with cozy futon beds, it's an experience you can't miss out on when visiting Japan. In Kagoshima, one of the top ryokans is Nakazono Ryokan. Mr. Nakazono speaks English (and will talk the socks off you!) and he will give you a detailed introduction to the city, maps included, highlighted with helpful notations. The ryokan is conveniently located for visiting Sakura-jima and is just 2 minutes away from the tram stop.
Kagoshima City Art Museum
Located on 'Culture Street', this museum is just down the road from the prefectural museum of culture. A stunning building housing over 2,000 pieces of artwork. Aside from plenty of works by local artists, you can also see pieces by artists of international fame such as Picasso, Monet, Cezanne, Renoir, Matisse and Moore. Top tip: when you walk into the entrance hall

, look up.
One last shot of the Sakurajima volcano at sunsetKagoshima is a great location to visit in Kyushu, whether you're just popping down for the day or staying longer. The southern location means that the city sees fewer tourists than other locations nearer to Tokyo, but it's certainly worth visiting. The cute local tram makes it easy to get around, and the coastal location adds a pleasantly fresh breeze regardless of which attractions you visit. Which of these top attractions appeals most to you?
Image Sources: 
Sakurajima Island & View-from-Sengan-em-at-Kagoshima-shi by Yoshikazu TAKADA – cc by 2.0, Sakurajima at Sunset by Kimon Berlin – cc by sa 2.0, Furusato Onsen by inkelv1122 – cc by nc 2.0, Buried Shrine Gate by tsuda – cc by sa2.0.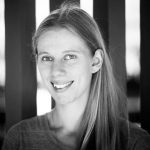 Celia Jenkins
Celia Jenkins is a freelance writer living in the UK. After spending several years in China and Japan she now writes full-time. Specializing in travel writing, ghostwriting children's books and making educational materials, Celia is also working on publishing her own novels.