A Guide to Suzhou, China
Frequently referred to as the 'Venice of the East' or the 'Venice of China', it's not surprising to discover that Suzhou is famous for its waterways. This is a charming little city which presents a noticeable blend of eras – old meets new in the SND (Suzhou New District) and SIP (Suzhou Industrial Park) that is dominated by feats of architectural magnificence, juxtaposed with the traditional charm of Suzhou's tranquil gardens. Only an hour away from Shanghai, this is a location you don't want to miss.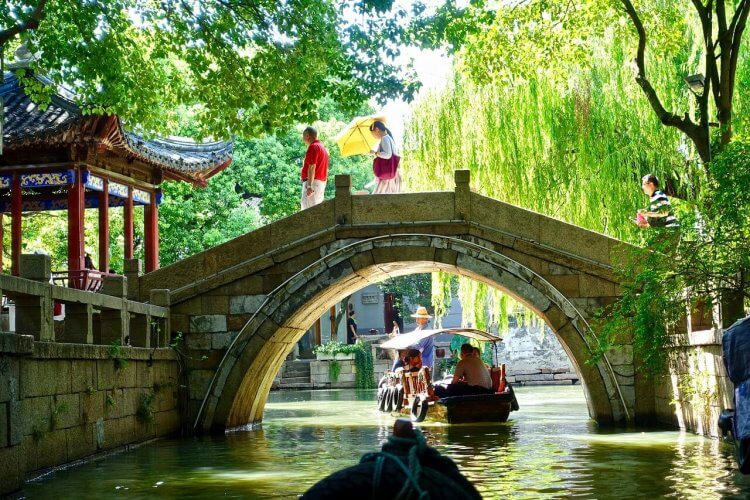 The City – Facts
While the city centre is populated by less than 5 million people, the entire administrative area of Suzhou is home to more than 10 million. However, because the city is quite split up – and hugely different between each area – it doesn't feel like a bustling metropolis. Previously known as Soochow, the correct pronunciation of the city sounds like a combination of Western names – Sue-Joe. After Nanjing, it's the second largest city in the province and is a focal point of trade and commerce. There is a growing population of expats in Suzhou – mostly TEFL teachers – and it's also gaining popularity with tour groups and other visitors. Read on to find out which attractions are most popular in this amiable city.
Pingjiang Lu – Pingjiang Tourism Street

It's true that Pingjiang Lu isn't a great place to go if you hate crowds – this is the number one hot spot for visitors, but for a good reason. This traditional waterway street – with squat houses and old roof tiles – runs parallel to a canal that is often dotted with gondola boats. Taking a ride in a boat is popular with both tourists and locals, especially in the evening when the whole place twinkles with fairy lights and erhu music. While there is a lot of 'tourist tat' for sale on this street, you can also find bargains and even some real gems – for example, boutique silk scarves, unique artwork and one-of-a-kind souvenirs.
Pingjiang Lu is abundant in cafés and restaurants, serving everything from local delicacies to Western favourites. For a local flavour, get a 'milk tea' from the Coco Milk Tea stall – hot jasmine milk tea with black pearls is my favourite. The Momi postcard café is also a must. For a Suzhou dish, look out for restaurants serving Squirrel Fish – this has nothing to do with squirrels! The fish is flaked and cooked upside down so that each flake is deliciously fried, coming out looking a bit like a hedgehog, and drenched is sickly sweet and sour sauce. It's not to everyone's taste, but if squirrel fish doesn't take your fancy, something else will! Like a pizza cone, for example! Also, Pingjiang Lu links up several of Suzhou's top tourist attractions, including gardens and museums, so is a great base for a day trip.
Wangshī yuán – The Garden of the Master of the Nets
A short walk down the canal from Pingjiang Lu you come to an often-overlooked garden, but my personal favourite. Tucked away down winding back streets, the Master of Nets Garden is a stunning, secret hideaway. A central pond that's home to giant carp, delicate walkways, beautiful rock formations, pavilions, dark wood chambers – it's spectacular. Absolutely breath-taking. During the year I lived in Suzhou I must have visited four or five times.
A visit at night-time is also worthy for their special musical events. Don't buy any prints from the art shop inside – just out from the entrance of the garden is a street of very cheap stalls where you can buy all sorts, from art and fridge magnets to t-shirts and fans. The first stall has some brilliant artwork all painted by the old guy who lives out back – his prices are the best and require no bargaining. Buy enough and he'll probably give you a discount! You'll know the one I mean when you see his funny Chinglish sign. Fun fact about this garden – it used to be home to a tiger. Seriously!
Zhuōzhèng yuán – The Humble Administrator's Garden
A UNESCO World Heritage Site, this is the most popular garden in Suzhou and is often visited by foreign diplomats in the city. It's sprawling – a beautiful sight but, perhaps, losing the close charm of cosy Asian gardens. There is an attractive tea house here, and the bonsai trees are gorgeous too. If you only have time for one garden, the guidebook will probably recommend this one – thought I would personally plump for something smaller!
The Suzhou Museum
https://www.instagram.com/p/Bdt1CZJlCjO/?
https://www.instagram.com/p/BnB7pugnlNp/?
At the top end of Pingjiang Lu and next door to the Humble Administrator's garden, the Suzhou museum is a great place to get a feel for local history and artwork. I only visited once, and while I struggle to remember exactly what I saw in the museum, what I do remember is the brilliant architecture of the building itself – it's pure serenity. There are often queues to get in, so try and arrive early and be aware of bag checks on the door.
 Hŭqiū – Tiger Hill
A little further out of town, this location is certainly worth a visit. While the area is overgrown in parts, there are some lovely views to be had, such as Sword Pond, the Thousand People Rock, and of course the view from the pagoda at the top. It's a great place to wander around, enjoy a picnic, and this location also has fewer tourists than other attractions. Fun fact: tiger hill is close to an area known as 'wedding dress town' because of the high number of bridal boutiques, so if you're looking for 'the dress' and want to get it at a Chinese price…
Jinji Lake
https://www.instagram.com/p/BnEId8EnWgB/?
If you want to see something more modern, head to SIP area of Jinji Lake. The skyline of this body of water is dominated by modern skyscrapers, including the Gate to the East (over 300m, nicknamed 'the trousers'), the twin towers of the RunHua Global Center, and other megaliths of the Suzhou Industrial Park. This is also a great location for bars and restaurants, with plenty of places for international cuisine and branded coffee shops – a top location for NYE parties.
Summary
There are so many things to see and do in Suzhou that I haven't even mentioned. Aside from the above gardens, there is also the Lion Forest/Grove Garden (near Pingjiang Lu – lovely!), the Lingering Garden (quaint), Ouyuan Garden (small but sweet) and many more. Take a walk down Pingjiang Lu, then head away from the crowds down the residential backstreets. They're rough and ready and pungent and oh-so-photogenic. There's also the Suzhou canal (you can even walk around the whole thing!) and night markets to visit, as well as the speciality markets such as the bird, fish and flower market (warning – animal cruelty in abundance!) The centre of Suzhou is built up and geared towards shopping – with modern shopping malls to be found also. Mountains, museums, temples… for a small city, it has a lot going on!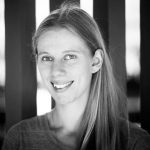 Celia Jenkins
Celia Jenkins is a freelance writer living in the UK. After spending several years in China and Japan she now writes full-time. Specializing in travel writing, ghostwriting children's books and making educational materials, Celia is also working on publishing her own novels.