Off the Beaten Track Attractions in Shanghai
When heading to Shanghai, international tourists always seem to have the same attractions on their hit list: the Bund, the Oriental Pearl Tower, Huangpu River cruise, the Yu Garden, Nanjing road and the Jade Buddha Temple… etc. However, if you choose your destinations carefully you don't need to elbow in with the crowds. Shanghai has much to offer, from museums and art galleries to outdoor experiences and tranquil places. Many of these less frequented attractions are gaining popularity, so make a bee-line for the these off the beaten track destinations before they become too famous!
Shanghai Jewish Refugees Museum
It's a little-known fact that, during the second world war, more than 20,000 European Jews fled their homes and sought refuge in Shanghai. While Jews were being turned away at borders around the world, a visa was not required to enter Shanghai which is why so many persecuted Jews moved there. There used to be six Jewish temples in Shanghai, though only two remain.
The rise of the Communist Party after the second world war saw most of the Shanghai Jews emigrating elsewhere. In 2007, one of the remaining Jewish temples was restored and opened to the public as a museum. The Shanghai Jewish Refugees Museum is a fascinating insight into an almost forgotten chapter of history.
Shanghai Propaganda Poster Art Centre
While gaining much popularity, if you manage to time your visit to avoid a tour bus of visitors, a visit to the Shanghai Propaganda Poster Art Centre is a worthy trip. The owner of the museum started collecting the posters as a hobby in the early 90's, and has turned it into a small but successful gallery. The posters are mostly from the cultural revolution, with many controversial topics and uncomfortable images on display. It's a real eye-opener, and in the small gift shop, you can buy catalogues of the posters as well as postcards and larger prints.
Shanghai Zoo
https://www.instagram.com/p/BZ0OLiwhY-J/
I know what you're thinking – visit a zoo in China? Surely not. However, the Shanghai zoo is not like any other zoos you've read about in the country – you won't find any bears riding bicycles or trampoline jumping piglets here. The zoo is actually very nicely laid out, with large enclosures that are not so different from zoos in Europe. The zoo is spacious with lots of greenery and can make for a relaxing day out.
https://www.instagram.com/p/BiKJyRdHRKw/
While there is far less animal cruelty displayed at this zoo compared to others in China, don't be surprised to see unsavoury behaviour from many of the local visitors – banging on the glass, chucking rubbish into cages, feeding the animals and – just once – I saw a visitor throwing a cigarette at a monkey. While this zoo is certainly more progressive, the attitudes of some of the visitors still have a long way to go in China.
Day Trip to Suzhou or Hangzhou
If you have a longer stay in Shanghai and fancy getting out of the city, consider a day trip to nearby cities such as the idyllic Suzhou and Hangzhou.
Suzhou is known as the Venice of the East, with a waterway running down the picturesque Pingjinglu tourist street and glorious gardens such as The Humble Administrator's Garden and The Garden of the Master of the Nets.

Hangzhou is dominated by a huge lake, Xihu, which is of unrivalled beauty. It's possible to cycle it in a day, or just stop off at choice locations such as the Longjing tea fields. Both of these locations can be reached within an hour from Shanghai on the bullet train, and in recent years both cities have been developing their subway lines.
Old Towns and Water Towns
https://www.instagram.com/p/BQunf3aAutF/
For shorter trips, you could head out to one of the traditional villages around Shanghai. Fengjing water town, Jiading old town, Nanxiang and Yangzhou are all good locations to check out. Many hostels and hotels run trips to these places, which might also include lunch and visits to local museums.
Discover local areas
Rather than heading off to an actual 'attraction', one of the best things to do in Shanghai is to explore a local area. There might be nothing there at all, or there might be something that captures your heart. I spent a lot of time around the Yan'an West Road subway station, which was a charming little area.
https://www.instagram.com/p/Bg5BcrrH5Kk
It's right next to Tianshan Park which has its own little art gallery, and across the road is a street of shops and restaurants, with favourites being the milk tea shop, the Malatang soup shop, and the incongruous Petit George cafe. There was nothing special about the area, no tourist attractions – but something about it captured my heart and I returned there several times to soak up the local charm.
Summary
Shanghai is a bustling metropolis, but there's far more to see and do than what is featured in the Top 5 tourist destinations. Do a bit of research to find something you really want to see, rather than just visiting the same old things that everyone else does. For a location as popular as Shanghai, you'll be doing yourself a favour to visit somewhere a little bit quieter, particularly if you're visiting in a peak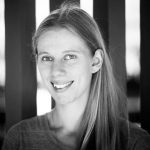 Celia Jenkins
Celia Jenkins is a freelance writer living in the UK. After spending several years in China and Japan she now writes full-time. Specializing in travel writing, ghostwriting children's books and making educational materials, Celia is also working on publishing her own novels.