A Complete Guide to Visiting Japan

Famous for sushi, samurai swords, ninjas, sumo wrestling, cat cafes, vending machines and gorgeous cherry blossoms, the land of the rising sun is a top choice for international tourists. In recent years the country has seen around 20 to 30 million tourists visiting annually – a huge increase on a decade ago. With over twenty World Heritage Sites and consistently high rankings in tourism reports, Japan is a country that most of us would happily add to our holiday hit list.
In this comprehensive Japan travel guide, we'll feature everything you need to know when planning a trip to Japan. If you aren't convinced that Japan is the place for you, read our Why to visit section. When choosing travel options, check out our advice on When to visit as well as handy hints relating to Visas and Insurance. If you like to travel on a budget, we've got advice about Money saving hacks and will also help you to pick the best in-country Travel Options & so on! 
Why Japan is a must-visit country
As we mentioned above, one of the great draws of Japan are the 21 UNESCO World Heritage Sites which can be found in the country. Including ancient forests, castles, shrines and temples, the sites are dotted all over the country, and so you'll have a chance to see one regardless of which island you visit. Japan is a historically rich country, with countless museums, art galleries and cultural sites to visit.
Despite having a reputation as being an expensive place to visit, Japan is actually a very affordable place to take a holiday. While the big cities (particularly the capital, Tokyo) are certainly pricey places, if you travel to smaller cities, towns and villages, you'll be pleasantly surprised by the drop in prices. Everything from accommodation and food to attractions and travel are cheaper when you head out to smaller locations.
Japan is a country of outstanding natural beauty. From the cherry blossoms in spring to the changing of the leaves in autumn, each season has its own beauty. If you like warm weather, the summer will be perfect. If you like snow and winter sports, go north when the weather turns cold. This is a country that really does offer something for everyone.
Aside from anything else, Japan is a great place to be a tourist. Here's why:
It's safe
It's clean
Local people are friendly and helpful
Local people are usually welcoming to foreigners
The food is delicious, varied and healthy
It's convenient (oh so convenient!)
Many people speak a little English to help you on your way
Japan is child-friendly
Budget well and your travel money will go a long way!
Most holiday planners need little convincing that Japan is the place for them, but if you're undecided, skip ahead to read about the Cuisine of the country, the varied types of Accommodation and our list of Must-try experiences while in Japan.
Best times to visit Japan (peak seasons, times to avoid, festivals)
Choosing when to visit Japan is one of the hardest holiday choices you'll have to make. The country is glorious whenever you visit, but your experience will be very different depending on the time of year. Also, prices can rocket during peak seasons and places will also be very crowded. If you want to avoid peak seasons, here are the times to watch out for:
Golden Week in late April/early May. This is when the famous cherry blossoms are in full blooms and people flock to the country to catch a glimpse of it. Not to mention the fact that the locals love cherry blossoms and everything gets a little mad in those pink petaled weeks!
Rainy Season in June. In general, rain is a lot more common during May – September, but it's particularly rainy in June. Also, typhoons are more common towards the end of summer.
Obon Festival in August. A time when locals honour the spirits of their ancestors, this is a week when everyone in Japan goes on holiday. Prices sky rocket and hotels book up months in advance.
Silver Week in late September. Two national holidays with another day in between turn into a three-day celebration, and if this falls either side of a weekend, it turns into a five day holiday. While things are far less crazy at this time of year, if Silver Week includes a weekend, many locals take the chance for a quick trip away.
Now that you know which seasons are best avoided if you try to dodge the crowds, let's look at the pros and cons of visiting in different seasons.
Spring (March to May)
Quick facts:
6°C to 23°C in Tokyo, 4°C to 24°C in Kyoto, and -3°C to 17°C in Hokkaido.
Warm days, mild nights, and dry until the end of May
Usually regarded as the BEST time to visit, because of the mild weather and stunning cherry blossoms

Springtime is glorious in Japan – not the searing heat of summer nor the cold nights of winter, but perfect weather combinations that produce the famed cherry blossoms. Painting country pink, locals enjoy the event at annual hanami celebrations – the cherry blossom viewing festival. There are a number of other notable festivals in spring, including the Hakata Dontaku Festival in Fukuoka (early May), Children's Day (May 5th) and the Great Sumo Festival (also in May). While these festivals attract the crowds, they're occasions that are worth the push and shove!
A visit in springtime is a great choice, but remember that if you're travelling during Golden Week, you'll have to plan well in advance. Train tickets sell out, hotels book up, and restaurants are jam-packed. You'll also be paying a premium compared to other times of the year. However, the hanami festival is one of those things that you simply must see, it's worth it.
Summer (June to August)
Quick facts:
19°C to 31°C in Tokyo, 19°C to 33°C in Kyoto, and 13°C to 26°C in Hokkaido, although hotter temperatures have certainly been recorded.
The summer season is also the rainy season – days will be hot, as will the nights, and rain is frequent though often in short bursts. Typhoons are common towards the end of the summer. Humidity is also a challenge.
A popular time to travel, there are lots of festivals taking place across the country in the summer.
Summer is a great time to visit if you love hiking – the heat may be unbearable in cities, but up in the mountains it's deliciously cool. Popular summer festivals include b (August 6th), the Yamaga Lantern Festival (also in August) and Kyoto's Daimonji Bonfire Festival (August 16th).
While many foreigners find Japanese summertime too hot, if you're a heat loving creature then it's the perfect time to visit. The hot weather can have its advantages – take time exploring indoor attractions like lovely air-conditioned museums, and indulge in popular Japanese ice-creams such as yukimi-daifuku and kakigori. Summer accessories (such as bug spray, hats, sunglasses, sweat rags and fans) can be bought at 100 Yen stores across the country.
Autumn (September to November)
Quick facts:
10°C to 28°C in Tokyo, 8°C to 28°C in Kyoto, and 2°C to 22°C in Hokkaido.
Still warm until late September, cool but mild up until winter
Famed for the beauty of the autumn leaves, another popular time to visit Japan
Autumn is my personal favourite time in Japan. After the tail-end of typhoon season, the weather is dry, temperatures are mild, and like springtime it's a very pleasant time of year. Starting at the north of Japan, autumnal colours sweep their way down the country and daub the landscape in paint box colours. It's a vibrant, colourful time of year. There are fewer festivals across the country at this time of year, but if you head to the southern island (Kyushu) there are still lots of enjoy. The Kumamoto Horse Festival (early September) starts a month of celebrations in the city, Okinawa's Mud Festival also takes place at this time, and there is the Nagasaki Kunchi Festival (early October).
Autumn is a culinary time of year, with plenty of citrus fruits in season. It's a great time of year to visit the hot springs too, particularly rotenburo – the outdoor hot springs. Unlike other places around the world, September doesn't signal the start of the school year (this actually happens in Spring) and so autumn has an easy-going, comfortable, laid-back feel after the bustling, burning summer.
Winter (December to February)
Quick Facts:
2°C to 13°C in Tokyo, 1°C to 11°C in Kyoto, and -7°C to 2°C in Hokkaido.
From cool to cold, with the northern prefectures seeing lots of snow
Probably the least popular/crowded time for travel, meaning a great choice for bargain hunters
While winter weather is cold across the country, it can also be surprisingly warm – I once spent the day on New Year's Eve wearing just a t-shirt in Kagoshima. Snow is usual up north, but it isn't common to see it in Kansai, Shikoku or Kyushu, though it does sometimes happen. The national holiday around Christmas is only five days long, and as locals tend to spend New Year's with their family, it isn't a popular time for local travel. As such, you can find some great deals and also expect attractions (and transport) to be much quieter. In the New Year's holiday, I took a train from Kyoto to Nara… and was the only person in the carriage!
Towards the end of winter there are a number of snow festivals, such as the big one held in Sapporo and another in Yokote Kamakura. Winter is a great time to enjoy the cosy, warming side of Japanese culture. Steamy hot springs and bubbling hot pots are staples at this time of year. Also look out for seasonal specialities such as puffer fish and sea urchin.
So which season sounds most appealing to you? Obviously, the time when people visit Japan is usually governed by other things, such as time you can get off work, school holidays, etc. However, if you are free to visit at any time of year, make sure you pick the season that is best for you. Spring is typically most popular, but autumn is my favourite, so do your research and get the most out of your trip.

Do I need a visa for Japan?
Traveling to Japan is made much easier by the fact that many tourists don't need a visa to visit. There are over 60 countries on the list of places where citizens do not require a visa to enter the country – they just stamp your passport on the way in.
A tourist visa stipulates that you mustn't undertake any paid employment while in the country. If you want to work, see if you qualify for a Working Holiday visa instead, or just a plain work visa. For tourist visas, depending on where you're from, you'll either be given a 15 day tourist visa, or a 90 day tourist visa. Many tourist visas can also be extended, but only by the number of days that the first one was granted for. This is a great option for long-term travellers, who enter on a 90 day visa and end up staying for 6 months. To find out more about whether or not your country qualifies for a stamp-on-entry visa, check out our links section for a link to the Japan National Tourism Organisation website.
Do I need Travel Insurance to visit Japan?
It's not mandatory to buy travel insurance when traveling to Japan, but being insured on your travels is always a wise thing. Japan is a very safe country and you're far less likely to be the victim of pickpocketing or other crimes while traveling here. However, the fact that Japan is very safe does make it easy for criminals to get away with their crimes – people are very trusting, and leave themselves open to theft and other crimes. Despite the vibes of safety you'll get from the country (people leaving phones and laptops on tables in cafés while they pop to the loo!) it's wise to keep up the same levels of sensible security that you would do at home.
While crime is rarely an issue for travellers in Japan, remember that this is a country that is prone to natural disasters. Earthquakes, typhoons, tsunamis, landslides… these can strike at any time, and although you can take precautions (such as avoiding typhoon season) there is often little warning as to when a natural disaster will strike. There are numerous smartphone apps you can download that will provide a warning system if an event does occur, and always remember to read up on what to do if you're caught up in a natural disaster. Here are our top tips for safety during an earthquake.
If you're inside when an earthquake strikes, and it's safe to do so – get out
If you can't get out, hide under something strong and sturdy, such as a table
If it's hard to stand/walk, don't attempt to – crawl or stay put
Keep your head covered
Remember that aftershocks occur and remain vigilant
Costs and Money Saving Hacks in Japan (hotels, travel, food, attractions)
Japan is usually thought of as an expensive place to visit. However, once you get out of the capital city, you can find great deals on just about everything. Saying that, even budget travellers shouldn't pass Tokyo by – flights into Tokyo are usually much cheaper than flights to smaller airports, so it's a great place to start your journey. However, don't limit yourself to big cities – it's really worth it to pinpoint off the beaten track locations and seek out deals in small places.
Where to Stay in Japan
For accommodation, there are lots of different types and they all come with different price tags. The cheapest places to stay (including capsule hotels and dorm beds) can cost from 1,500 Yen to 3,000 Yen per night. Mid-range places (including down-to-earth ryokan and business hotels) offer double or twin rooms for around 4,000 Yen to 10,000 Yen per night, with single rooms often being about the same price. Top of the range accommodation (including swanky hotels, luxury ryokan and spa experiences) will set you back from 12,000 Yen per night up to 40,000 Yen per night, with the most elite hotels charging beyond 80,000 Yen per night.
While those top-notch hotel rooms are beyond the reach of most of us mere morals, many hotels are really quite affordable. It's worth paying a little bit extra for something better quality if you can – what this means is space. A business hotel will be completely tiny – barely room to stand sort of tiny. I once stayed in a business hotel where the desk and chair were located under the bed to save space – you pressed a button to wince the bed up to the ceiling so you could use the desk.
Ryokan (Japanese inns) are usually considered to be expensive, but it's possible to find cheaper places that stull have a traditional vibe. If you can find a ryokan to stay at, do it! The experience is fantastic, especially if it has a hot spring you can use. Spending a few thousand Yen extra can make all the difference between crawling into bed and crawling into the bedroom! Also, bear in mind that city centre properties usually have the tiniest rooms. If you want space, try heading out of the main districts.
Ways to travel around Japan
By Air

For travel costs, there are a wide variety of options. Most tourists arrive to Japan by plane, and there are a number of budget airlines to look out for, both for your flight to Japan, and also for in-country travel. Here are a few that offer good deals:
Jetstar
Peach Aviation
JAL
Spring Airline Japan
Vanilla Air
ANA
Solaseed
Air Asia
For your flight into Japan, Tokyo has two great options – Haneda and Narita. Other large airports that are worth considering are Fukuoka airport, Kobe airport, Kansai Airport and Central Japan Airport. Flying direct to Tokyo is often the cheapest option. However, if you fly with several changes (usually including one in Tokyo) then it's possible to find a good deal that will land you in a different location. With in-country flight deals being so good, it's often cheaper than taking the bullet train.
By Train
The shinkansen (Japan's high-speed bullet train) is an attraction in itself. It's sleek, stylish and fast, with top operating speeds of 200 mph, though they're capable of going up to 275 mph. Bullet train staff are immaculately dressed, carriages are comfortable, and it's absolutely the best way to travel in Japan. However, it isn't cheap. Shinkansen tickets are often the most expensive part of any tip (including accommodation and food put together!) However, for international travels, there is a fantastic option that can make your travel much cheaper.
The Japan Rail Pass can only be bought by non-local tourists and only outside of the country, before you travel. When you look at the prices of these passes, they seem sky high. However, add up the costs of each individual train you'll take in Japan and it is absolutely worth the price. The best thing about the pass is that they are limitless – within your chosen time frame, you can travel as much as you want and really get the most for your money. You can use the pass for other transport options such as buses and ferries too, and there are cheaper, local passes (such as the East Japan pass and the All Shikoku Pass) which are great if you're just travelling in one area. For details, check out our links section.
By Car
Another great way to travel in Japan is by rental car. If you have an International Drivers licence (easy to get, just do it in advance of your travel) then it's easy to rent a car in Japan. A kei car is basically a glorified go-kart, and a popular rental choice in Japan. They don't have much power, and will struggle with more than two passengers, but are ridiculously cheap to hire. We often hired a car in Japan from a local company called Cosmo, where a one-day rental cost less than 2,000 Yen. You can also get deals on longer rentals, and popular brands to rent from include Orix, Times Rental, Avis and Hertz. The cost of petrol is also laughably cheap in Japan, so if you have an international driver permit, it's well worth it.
Cuisine and special diets

The cost of food varies great in Japan, with changes being seen between different cities, different cuisines and dishes, and also different times of the day. It all depends on your tastes and how much you want to spend. Let's look at it meal by meal.
Breakfast
It isn't common for breakfast to be included in accommodation (unless you're staying in a swanky hotel or spa experience ryokan) and if you have to pay for breakfast at the hotel, it usually isn't worth it. The best place to buy breakfast is at a convenience store such as Family Mart or 7Eleven. Most convenience stores offer a standard coffee for the absolutely fantastic price of 100Yen. Pair that with a doughnut (120 Yen), an onigiri rice ball (150 Yen), an egg mayonnaise roll – my favourite! (200 Yen) or a breakfast style bento box (300-500 Yen) and you've got a great bargain. Lots of chain restaurants also offer a breakfast menu, where your dish will comprise of rice, miso soup, pickles, fish and a few other bits, for around 400-800 Yen.
Lunch
If you like eating out but don't want to break the bank, go out for lunch. While evening meals can be pricey, many Japanese restaurants offer set lunch deals that are every bit as delicious and generous as a dinner portion, but for a fraction of the price. Smaller restaurants, as well as popular chains, offer lunch sets for 500-800 Yen. More expensive options can cost around 1,000-1,500 Yen (but this will leave you full way beyond dinner time!)
Ramen noodles are a popular choice for lunch, and you can often get lunch sets which will also come with a big bowl of rice, miso soup, and maybe some fried chicken. If you prefer rice dishes, look out for things that say don. This means 'rice bowl' and is basically a big bowl of rice with something on top. Tendon comes with tempura, katsudon comes with fried pork cutlet, gyudon is a delicious beef dish, unadon is with grilled eel, and chirashi don is a bowl of rice topped with raw fish, like sushi, with all the offcuts of different seafoods. Also, look out for conveyor belt sushi joints, especially those that are priced at just 100 Yen per plate!
Dinner

Even if you're on a budget, dining out in the evening should be on the cards at least once or twice in your trip. You don't need to flash the cash to get an amazing experience – an average dinner out will cost you around 1,000 to 1,800 yen. If you want something a bit fancier, 2,000 to 3,500 Yen will certainly get you something fantastic. If you want to go really posh (like an amazing sushi joint, a teppanyaki restaurant or other speciality) you can pay around 4,000 – 6,500 for a fantastic set meal. Obviously, there are places that charge a lot more, but if you want an awesome treat that won't break the bank, look at spending at least 2,500 Yen.
While vegetarianism isn't popular in Japan, you'll certainly find a lot more choices than less veggie-sympathetic cultures, such as China. Pescatarians find it easy in Japan as fish is such a big part of the culture, and so meat can easily be avoided. For vegetarians, a good option is to seek out traditional Buddhist food (known as shojin ryori) as this is vegetarian. One of the main problems for vegetarians in Japan is the hidden fish and meat in Japanese dishes, such as dashi and katsubushi.
If you are strictly vegetarian or have another health risk (such as an allergy or intolerance) you're best off finding out a clear translation for your dietary needs and giving this information to people when ordering food. In Japan, dishes will rarely be advertised as gluten free, dairy free, etc. It can be difficult, but it's not impossible to get alternative foods. When I lived in Japan, I found gluten free products at the local supermarket, and frequented a vegetarian restaurant near my house. In our links section, take a look at the link to the Boutique Japan blog, which has other links, translations, recommended apps and lists of vegetarian restaurants in Japan.
Top places to visit in each Region
There are eight regions in Japan, spread over 4 main islands, with over 40 prefectures. Here we'll take a quick look at each region and what you can do there.
Hokkaido – the northernmost area of Japan, Hokkaido is also the coldest. It's popular for snow sports (such as skiing) and the national parks make a great place for camping.
Tohoku – made famous by the massive earthquake and tsunami in 2011, it's a mixed area with stunning natural beauty, impressive castles, and bustling cities.
Kanto – densely populated and including both Tokyo and Yokohama, this is tourist central. Areas of amazing beauty include Kamakura and Hakone, this area is crammed full of museums and special events throughout the year.
Chubu – Nagoya is a top city to visit in this region, and Mt. Fuji is a top destination. You can also visit smaller, traditional towns and see monkey's bathing in natural hot springs.
Kansai – the old political heart of Japan, Kansai includes four major cities: Osaka, Kyoto, Nara and Kobe. All of these are worth visiting, particularly Nara which is often overlooked but has some unmissable attractions.
Chugoku – central Japan, this region includes Hiroshima and Miyajima, both of which are top tourist destinations. Easily reached from Tokyo and with great links to Shikoku island, this is a great stop off.
Shikoku – the smallest of Japan's four islands, Shikoku is a magical place with exquisite gardens, breath-taking castles and memorable hot springs. Don't miss out the smaller islands such as Naoshima, which are like a whole different world.
Kyushu – my favourite region, the southern island also includes Okinawa. From Nagasaki's vibrant history to Fukuoka's cosmopolitan vibe, from Kumamoto's culinary importance to Kagoshima's fuming volcano, this is a fantastic place to spend some time.

Things you must experience in Japan
Wherever you go in the country, here is our top list of things you simply must try while in Japan:
Visit the onsen (local hot springs). Be brave!
Eat something really weird (like sea urchin, lemon flavoured crisps or cherry blossom beer)
Use a vending machine (when my friend visited Japan, he made it his mission to use a vending machine at least once a day!)
Appreciate its natural beauty (such as cherry blossoms or autumn leaves)
Stay somewhere weird (like a capsule hotel, a ryokan, or maybe a love hotel…)
Find out something cool about Japanese history (sumo, samurai, ninja… take your pick)
Go somewhere old (like a castle, temple or shrine)
Buy a souvenir that makes you say kawaii!!! (cute!!!)
Visit somewhere off the beaten track
Daily. Definitely.
Helpful links and Apps
Link to the Japan National Tourism Organisation website, for details on visas:
https://www.jnto.go.jp/eng/basic-info/tourist-info/visa-information.html
Link to information about the Japan Rail Pass:
http://www.japanrailpass.net/en/
Link to Boutique Japan blog, article about vegetarianism and special dietary requirements in Japan:
https://boutiquejapan.com/dietary-requirements-japan/
Link to Hyperdia, a train timetable search engine. It also has an app:
Link to the sushi dictionary app, invaluable for deciphering menus:
https://itunes.apple.com/us/app/sushi-dictionary/id891614860?mt=8
Have we sold it to you yet? Japan, basically, is awesome. Whatever kind of traveller you are, you'll find something to peak your interest in this vastly fascinating country. It's somewhere that many travellers dream of going to, and once they're there, they don't want to leave. Having spent a few years living in Japan (and now being back in the UK) I think about it all the time. While living in the country is a different matter, I'm very much of the opinion that it's one of the best places in the world to go on holiday. Seriously, book your ticket. Now!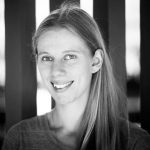 Celia Jenkins
Celia Jenkins is a freelance writer living in the UK. After spending several years in China and Japan she now writes full-time. Specializing in travel writing, ghostwriting children's books and making educational materials, Celia is also working on publishing her own novels.